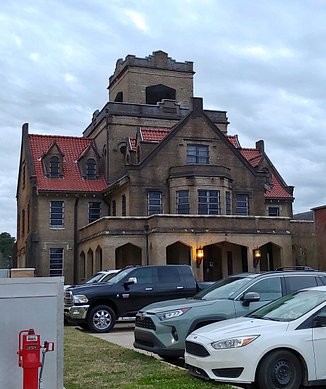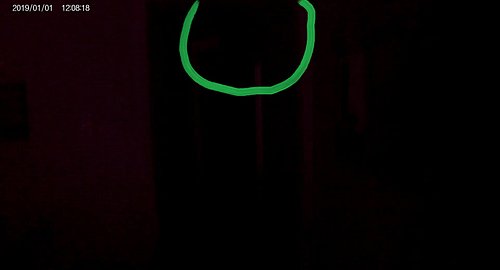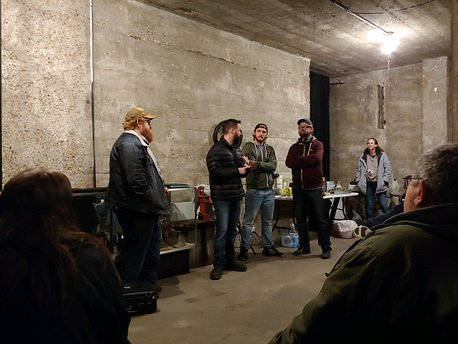 This is a spot dedicated to where we can share things we have come across on our cases with clients, provided they grant permission for the pieces being used, of course. This shall be updated accordingly. We do have a rather interesting case coming up soon in a Southern Louisiana Parish!
We had an exciting and eventful night with (order left to right) James B. McDaniel (HGTV & Haunted Live), Shane Pittman (Holzer Files), Ray Causey, & Joshua Purvis at the Hanging Prison in DeRidder, LA on 1-25-20! This luxury landed us Veronica for the team as well as many other great allies in this field we are anxious to cross paths with again!
Copyright 2022. Website.com. All Rights Reserved.
GET OUT is what I got from this
"andy" is what we were hearing
This "words" response we couldn't get further information from it's sentence or meaning...
Response saying "Your Momma"! Although it usually is intended as an insult, it can be used also comically!
This image in the hallway shows a darkened, blacker than black mass (that shape shifts and known as "the others") that block out everything beihind them. They are seen in the darkest of nights even and some call them Shadow People, Shadow Entities, etc.
You can try lightening up the image if it will help you to make it out or check out the slow motion video of the "living room test" run video during set up. This was on our Lee's case and there IS NO doorway there in the hall way where that corner of the "door frame" is blacked out by the black oval/circular mass hanging from the ceiling.
"Torment" is what we are hearing here.
Please, don't forget to find us on Facebook as well for more evidence shared! We are still working towards wrapping up all the evidence from the 25 of us that were present for the jail investigation, but we will share it all amongst each other over Skype and not sure what else could have been caught by others, but I still have 3 more pages to get through myself for this case. Stay tuned or return to check back for more evidence shared in the future!
We're leaning towards Myrtles Plantation & The Rampart Street Murder House hopefully soon in southern Louisiana!
There was more than one response, but I know I got "rape" as the first one.